Amazfit GTR 2 Smart Watch – Classic Edition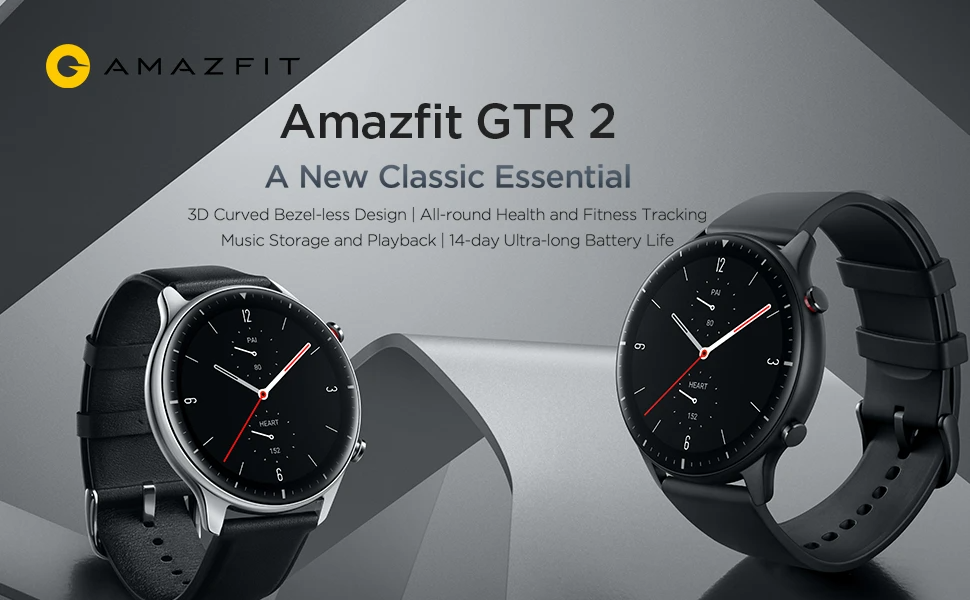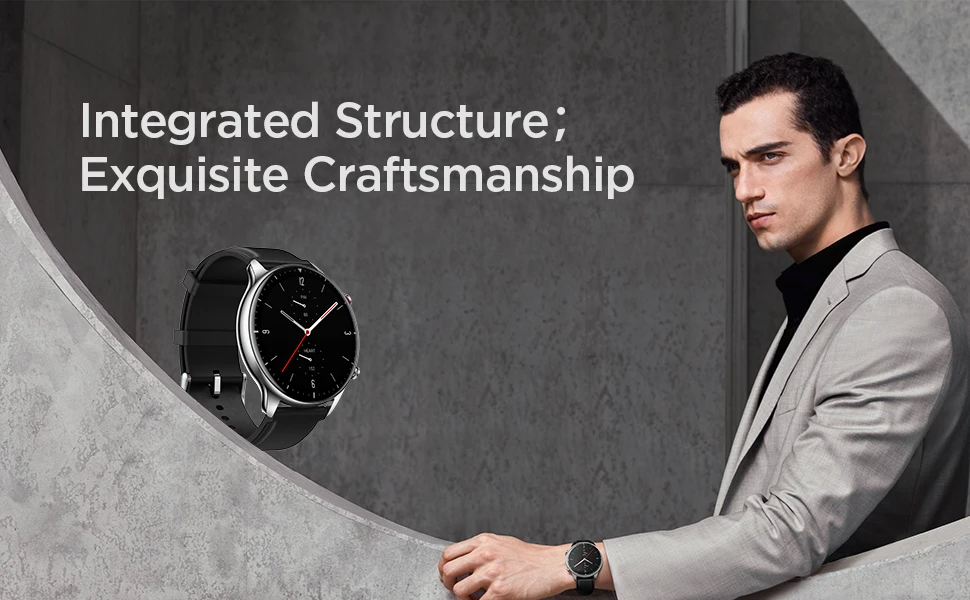 3D Curved Bezel-less Design
The Amazfit GTR 2's integrated design concept – its large 1.39-inch high-definition AMOLED screen covered in 3D glass which naturally transitions to the stainless steel watch body – results in a better visual aesthetic and a wider field of vision.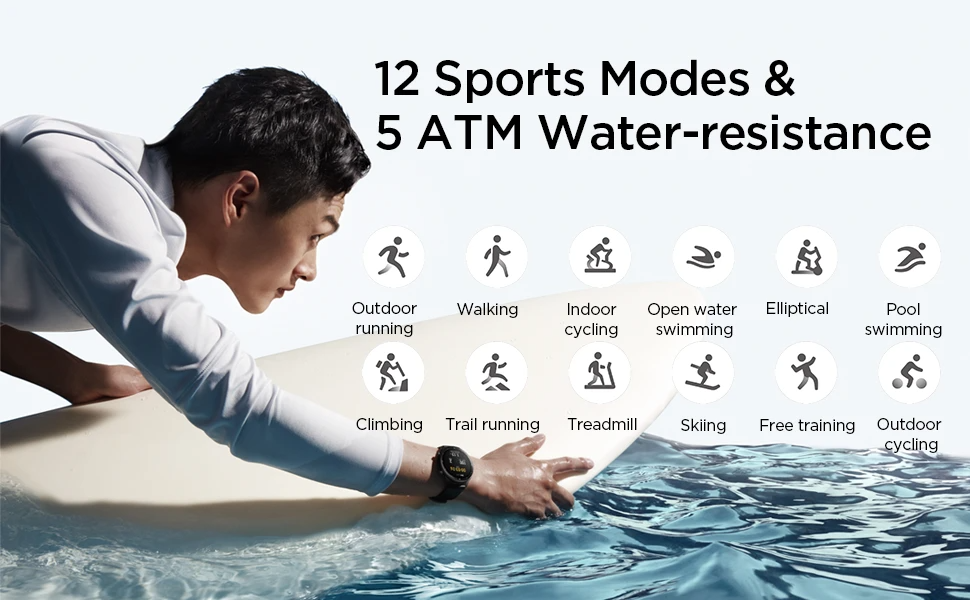 Data Reports for Improved Performance
The Amazfit GTR 2 includes 12 different sports modes, such as walking, swimming, climbing, trail running, skiing and more. Activate the specialized sports mode that you need and, after the exercise is over, the watch will produce a corresponding analytical report in the mobile app which will help you continuously improve your exercise plan. It has a water-resistance of 50 meters (note 13), on par with traditional high-end watches, so you can wear it worry-free for daily use or while you swim.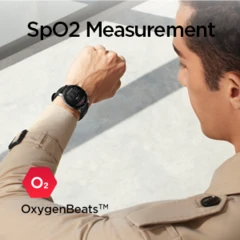 Blood-oxygen  Measurement
SpO2 is a major indicator of human health, so the Amazfit GTR 2 introduces an SpO2 monitoring function. When you engage in sustained mental labor, run a marathon, or do intense outdoor exercise, you can test your SpO2 level the moment you start feeling unwell to get a better understanding of your physical condition.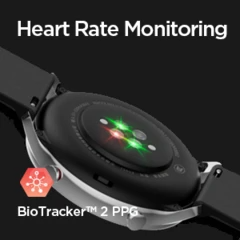 Heart Rate Alerts
The Amazfit GTR 2 is equipped with the Huami-developed BioTracker™ 2, allowing it to perform 24-hour heart rate monitoring. During exercise, the watch can also send vibration alerts for abnormal heart rates outside the recommended heart rate zone, keeping you aware of the exercise effect.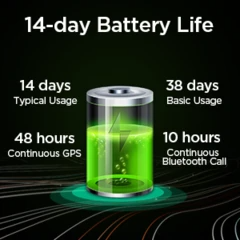 Maximum Performance
Featuring a more sophisticated circuit design, a thinner body, and a high-capacity 471 mAh battery, the GTR 2 boasts a battery life of up to 14 days. With this extended battery life, you are covered wherever your exercise takes you.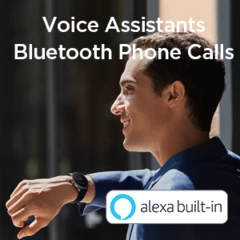 Bluetooth Call Function
After connecting your Amazfit GTR 2 to your mobile phone, the Bluetooth call feature lets you answer calls on your watch via the built-in microphone and speaker, when you can't get to your phone. To check the weather, set alarms, search for restaurants, or look up translations, just raise your wrist and tell Alexa (note 11) what you need. No Internet? No worries. The Amazfit GTR 2 now has an offline voice control feature (note 12), enabling you to perform voice operations on your watch without internet access.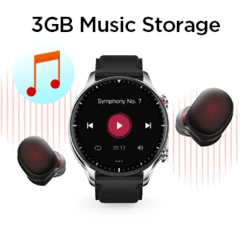 Your Playlist on Your Wrist
Control mobile music playback through the watch via Bluetooth, or transfer 300-600 of your favorite songs to the watch through your mobile phone, with a massive 3GB (note 9) of local music storage. Put your phone down, your Amazfit PowerBuds (note 10) wireless headphones on, and listen to your favorite playlists while you exercise, anytime and anywhere.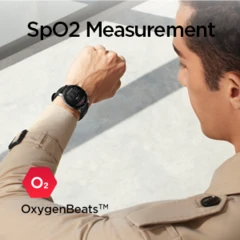 Work of Art on Your Wrist
The large 1.39″ AMOLED high-definition screen with 326ppi pixel density is clear and vivid. Dozens of different styles of watch faces are available, with matching always-on displays patterns (note 2), enabling you to view the time even when the watch's other features are inactive, and making your Amazfit GTR 2 a unique masterpiece of change and creativity.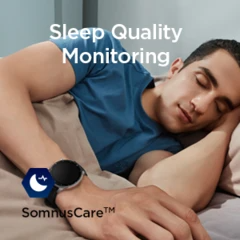 Sleep Monitoring
The Amazfit GTR 2 supports in-depth sleep monitoring, which can accurately differentiate between the light, deep, and REM (rapid eye movement) (note 7) sleep stages, monitor the sleep breathing condition, and provide analysis and suggestions for improvement based on a night of sleep. The watch also recognizes naps over 20 minutes between 11AM-6PM in order to record more complete sleep information.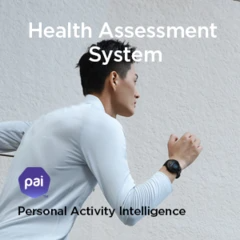 Personal Activity Intelligence
PAI™ (Personal Activity Intelligence) is a science-backed health score, which measures the impact of physical activity on your heart by processing data about your heart rate, exercise time, and other complex health information with an algorithm, to provide a single-value score unique to each user's experience, for easy understanding of their physical state.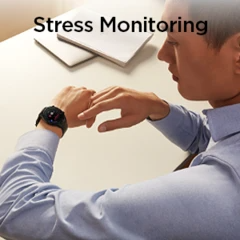 Monitor Your Stress Levels
Check your personal stress level – relaxed, normal, medium or high – anytime you feel pressured throughout the day, so you know when to relax and reduce it.
Specification:
Color: Obsidian Black
Size (square): 46.4*46.4*10.7mm
Weight: 39g (without strap)
Body: Stainless steel
Buttons: 2 buttons
Waterproofing Grade: 5ATM
Material: AMOLED
Size: 1.39 inches
Resolution: 454×454
PPI: 326
Touch Screen: Tempered glass, anti-fingerprint coating, ODLC coating
Battery Capacity: 471 mAh (typical value)
Charging Method: Magnetic Charging Stand
Charging Time: About 2.5 hours
Battery Life: 14 days (Maximum)
Material: Leather, Quick release
Width: 22mm
Clasp: Classic Pin Buckle
Health Sensor:  Huami self-developed BioTracker™ 2 PPG (support blood oxygen) biological data sensor
Movement Sensor: Air pressure sensor, Acceleration sensor, Gyroscope sensor, 3-axis geomagnetic sensor, Ambient light sensor
Connection: Bluetooth 5.0; WLAN 2.4GHz
Supported Devices: Android 5.0 or iOS 10.0 and above
Application: Zepp App