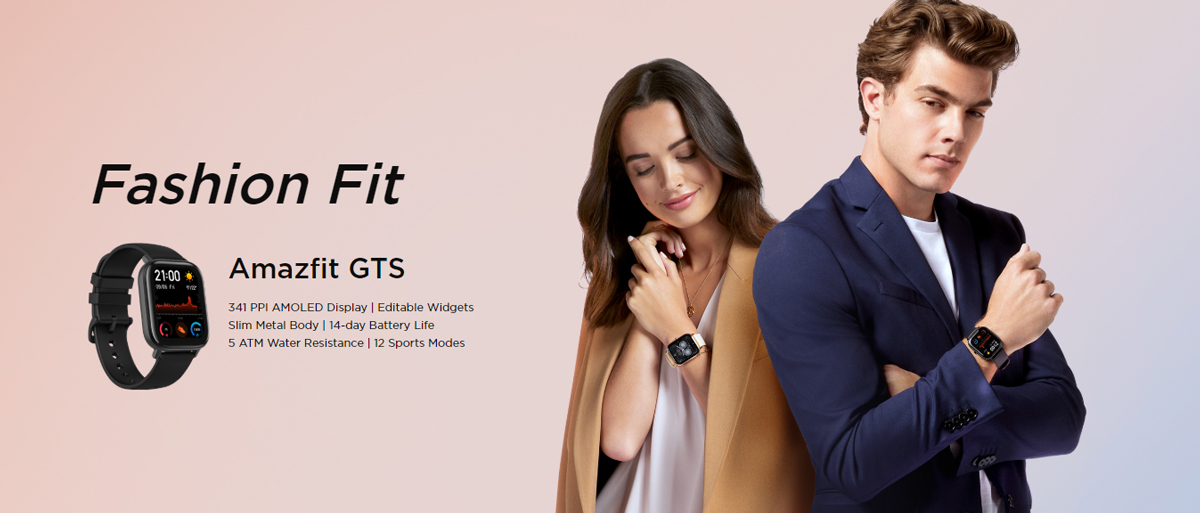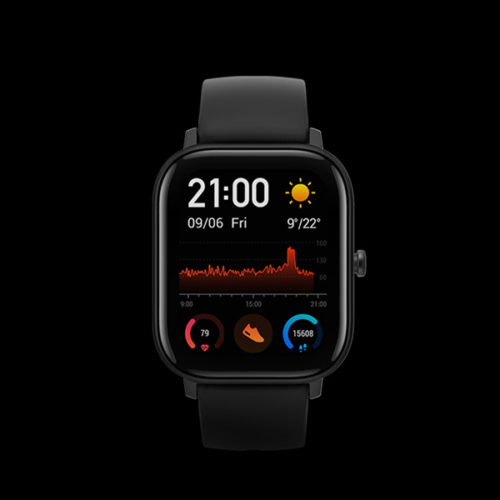 A Stylish Large Square Screen
The customized 1.65-inch stylish square screen offers a larger display area than a round watch face of the same width, so it can carry more information. Additionally, we have released two innovative modular watch faces that can be customized to display essential information such as the heart rate, calendar, weather and events you care about the most, all in one watch face that's easy to check. In total, you can customize up to 7 widgets out of 17 functions.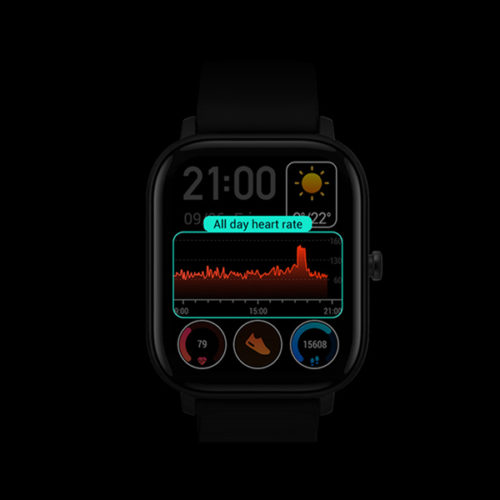 Modular Information Watch Face
The key information is displayed centrally, focusing on what matters most to you. Except for the time in the upper left corner, there are five display content modules (widgets) that can be customized. In the middle area, you may have weather, heart rate or reminder displayed; in the lower areas, you may switch to stopwatch, alarm clock, battery indicator, or any other of the available 16 options.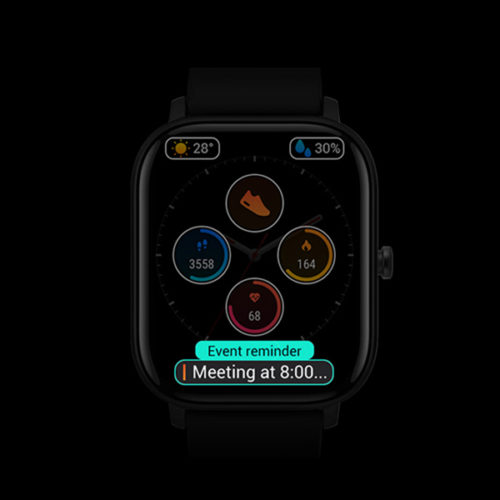 Modular Analog Watch Face
You can focus on the central time pointer. There are seven customizable display content modules (widgets) to choose from 17 options, so you can view other data in real time.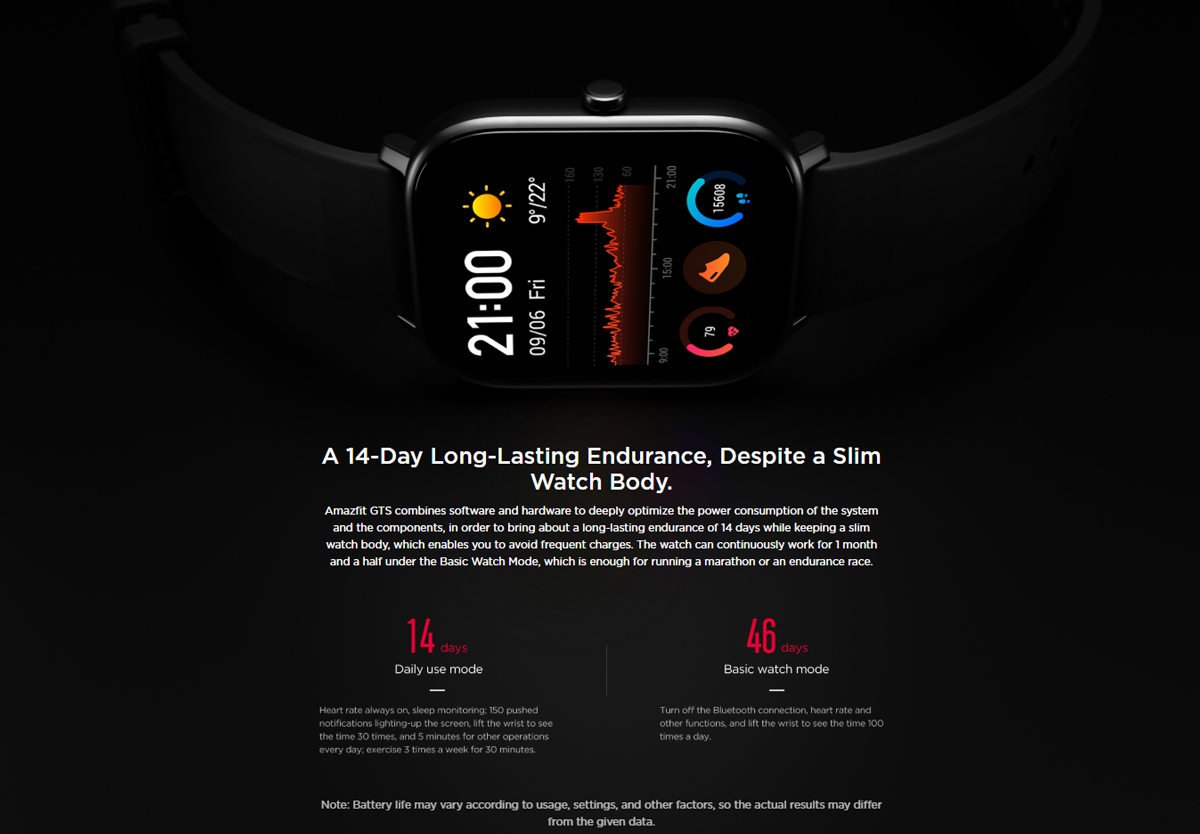 5 ATM Water Resistance and Professional Swim Tracking
Water resistant to a depth of 50 meters, Amazfit GTS also supports multiple swimming scenarios. The watch can automatically recognize your swimming position, and record data like SWOLF, pace, or calorie consumption, and enables an accurate analysis on the data each time you swim.