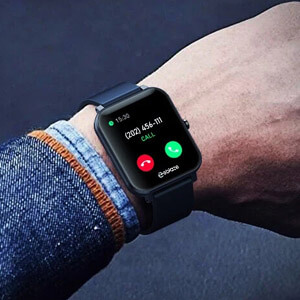 Receive / Make Call
Bluetooth Call
1.3 inch HD
Color Touch Screen
24/7 Heart Rate
Monitoring
Sleep Tracking &
Stages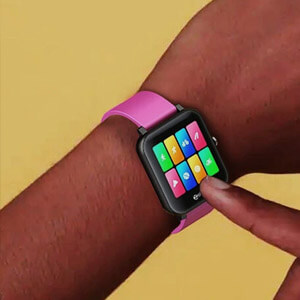 8 Professional
Sports Modes
60+ Personalised
Watch Face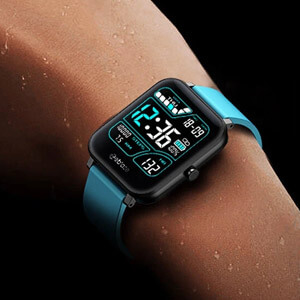 Water-Resistant
IP67
10 Days
Battery Life
Watchfaces :
Basic Watch Modes
Turn off the
Bluetooth
connection, heart rate monitoring, and other functions, and lift the wrist to see the time 100 times a day.
Daily Use Modes
Continuously heart rate monitoring, sleep monitoring; 150 pushed notifications lighting up the screen, lift the wrist to see the time 30 times, and 5 minutes for other operations every day; exercise 3 times a week for 30 minutes.
Bluetooth Call Modes
Bluetooth Call activated, track exercise, and monitor heart rate.
Zeblaze GTS is a smartwatch with Bluetooth call support. The start of sales in autumn 2020.
Now there is no need to take the phone to call or answer a call. The Zeblaze GTS smartwatch has a built-in speaker and microphone, and you can speak through the watch. If necessary, the conversation can be transferred to a Bluetooth headset or directly to the smartphone.
Zeblaze GTS smartwatch is comfortable to use thanks to a large 1.3-inch high-quality IPS screen. Another distinguishing feature of this watch is the newest strap, developed using molecular lattice technology, which stays dry and clean.
The watch also contains 8 built-in sports modes that will help improve your workouts' efficiency and monitor your heart's health around the clock. All alerts and notifications from messengers or other applications from a smartphone can be received directly on the watch.
More than 60 new watch faces have been developed, especially for Zeblaze GTS, and you can download any from the "Da Fit" application. The watch works for up to 10 days on a single charge. The smartwatch is dust and water-resistant to the industry standard IP67.
Is Zeblaze GTS waterproof?
Zeblaze GTS smartwatch is an IP67 waterproof sports smartwatch.
Is Zeblaze a Chinese company?
Zeblaze company was founded in 2014 in Shenzhen, China. Its expertise is in smartwatch development and production. In 5 years the company managed to join the smartwatch industry leaders. Many models released during that period became bestsellers thanks to the outstanding quality and competitive pricing while such product ranges as Zeblaze Thor, Zeblaze Vibe and Zeblaze Hybrid are of persistent demand. Zeblaze has smartwatches for all budgets with unalterable quality. Zeblaze smartwatch users can be found in nearly 100 world countries.